Install the NVIDIA driver
To install the NVIDIA driver that System76 provides use this command:
sudo apt install system76-driver-nvidia

Enable SLI Mosaic
Open NVIDIA X Settings, go to 'X Server Display Configuration', then select 'Advanced…' now click "Enable SLI Mosaic".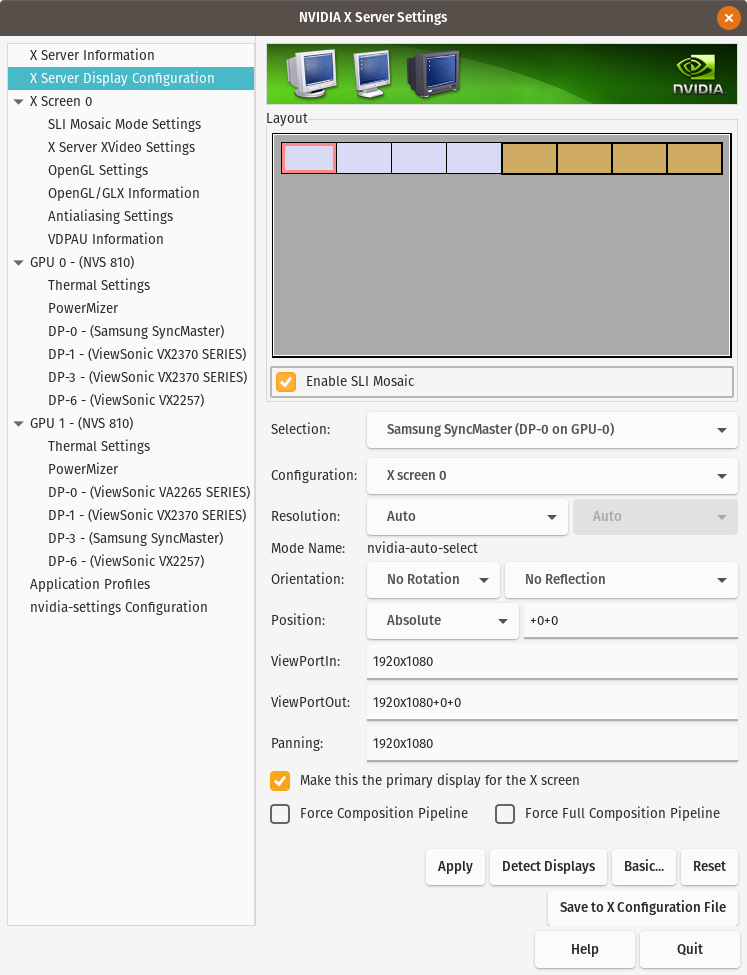 Change Configuration
Select each of the orange colored displays and change their 'Configuration' to 'X screen 0'.
Before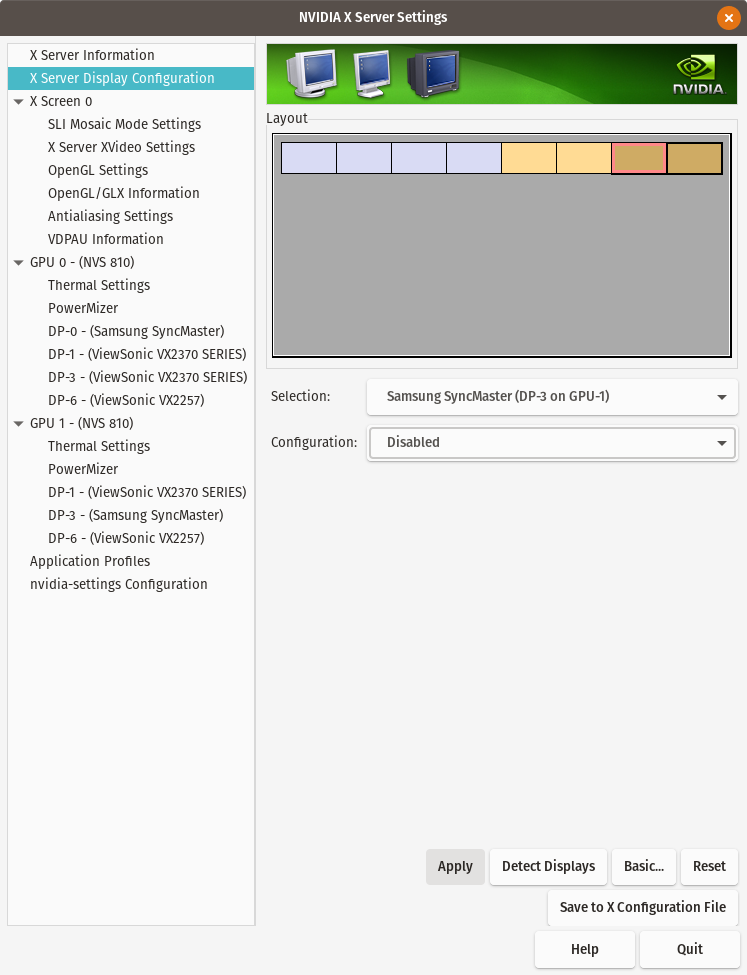 After
Save Configuration
Select 'Save to X Configuration File' and now click 'Save'. Once the computer is rebooted the new settings will take effect.