Format Your Drive
Live Disk or Pop Recovery
In order to format the drive that has your OS on it we will need to boot from either a live disk or the Pop Recovery partition.
Option 1: Live USB
A live disk is a bootable USB storage device that runs the entire operating system in RAM. See this article for instructions to create a bootable Pop!_OS live USB.
Option 2: Pop Recovery Partition
The Recovery Partition is a full copy of the Pop!_OS installation disk. It can be used exactly the same as if a live disk copy of Pop!_OS was booted from a USB drive. The existing operating system can be repaired or reinstalled from the recovery mode. See this article for instructions to boot into the Pop!_OS recovery partition.
Disks application
The Disks application can be used to format the drive to remove any personal data. Disks comes pre-installed on Pop!_OS and Ubuntu.
In this screenshot the drive is a USB Flash Drive, though the concept is the same for any drive, including the drive where your OS is installed. First left-click on the drive on the left side then left-click on the top right menu with three dots (three lines on older releases).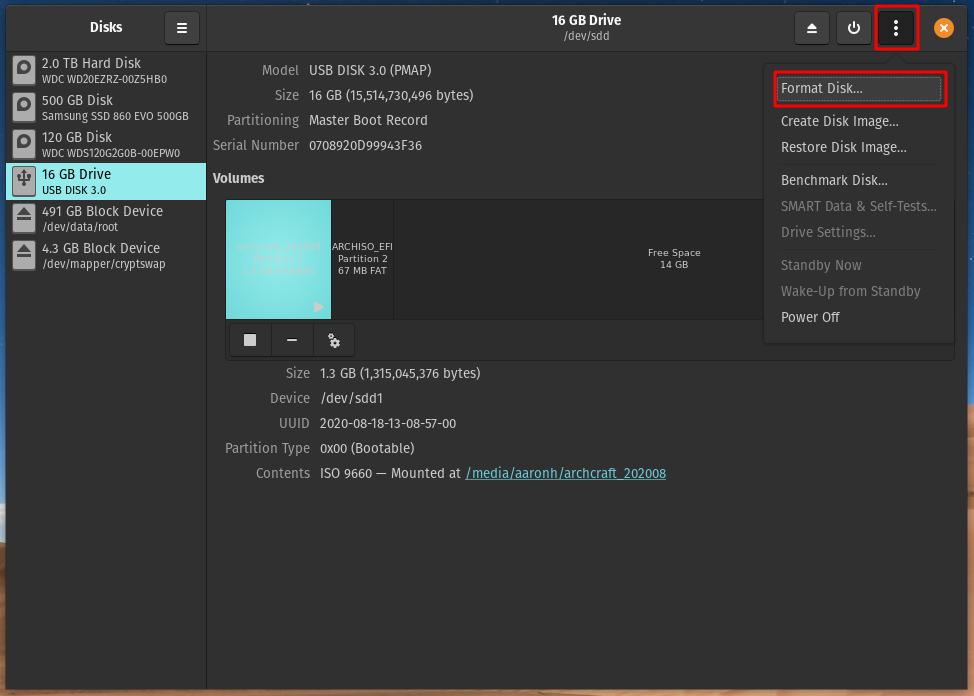 Now select the Format Disk... option then make sure to have the 'Compatible with modern systems and hard drives > 2TB (GPT)' selected (you can use either the Quick option or the Slow option).