The Disks application can be used to encrypt the extra drive and it comes pre-installed on Pop!_OS and Ubuntu.
In this screenshot the extra drive can be seen and then select the Gear icon under Volumes. Then select the Format Partition… option to open the 'Format Volume' window.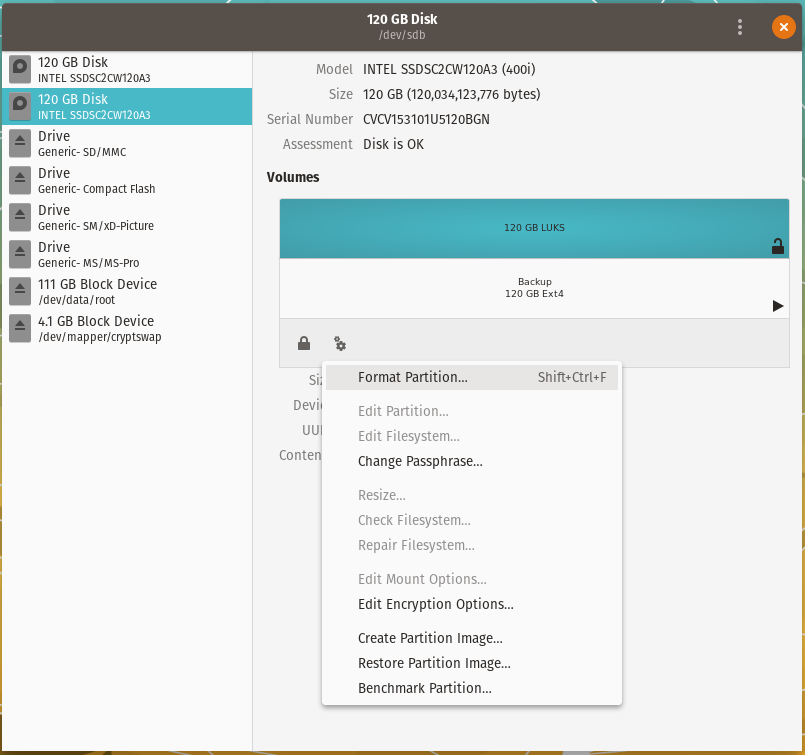 Then use the 'Format Volume' window to format the volume with the options to name the volume and use the Ext4 partition with LUKS.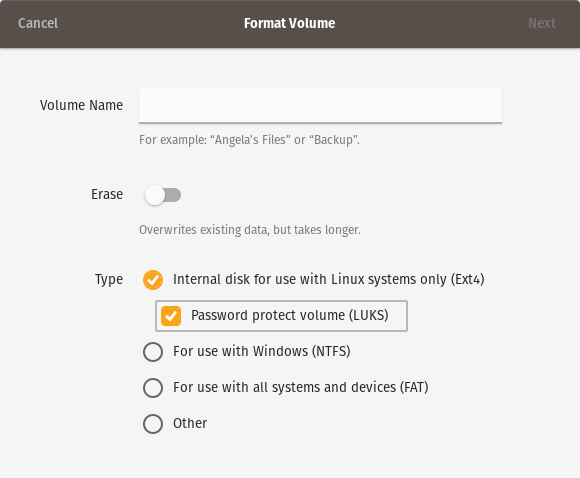 Editing Mount Options
The Extra Drive article goes over changing the mounting options for the drive.