Pop!_OS Basics
The Pop!_OS operating system provides all the features you would expect from a modern desktop.
Getting to Know The Pop!_OS Desktop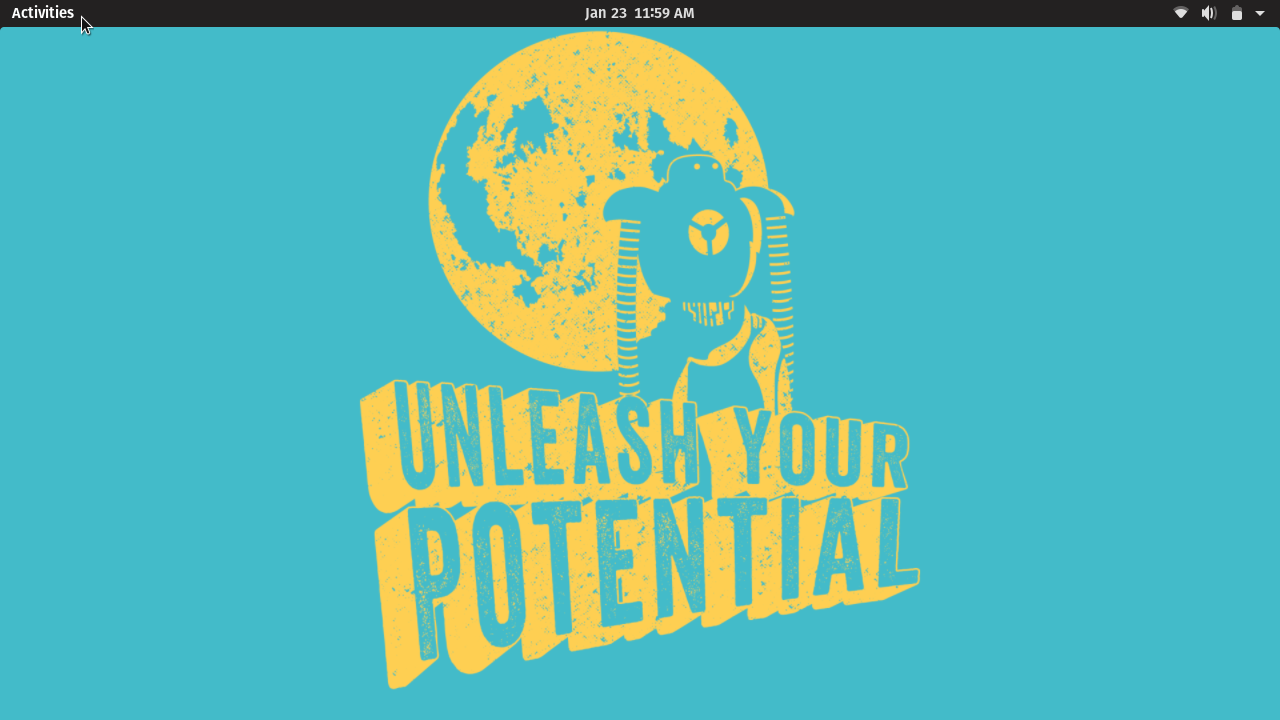 Welcome to the Pop!_OS desktop! By default, it's clean and ready for action.
To navigate within the desktop, either click the Activities button in the top left, or press the key on the keyboard. This will show an overview of all open windows and provide a text box to search your system.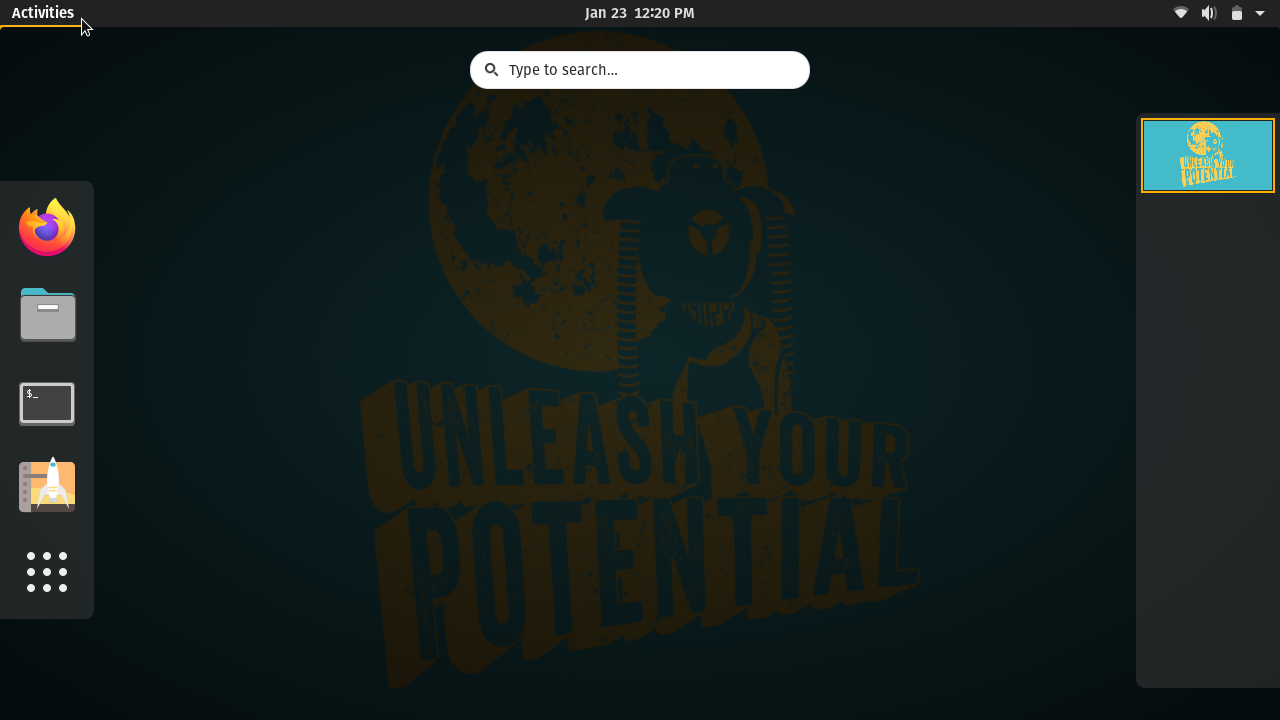 Click the Show Applications button on the left to show all currently installed programs.
Type in any word to search your computer for installed programs, files, and items in the Pop!_Shop.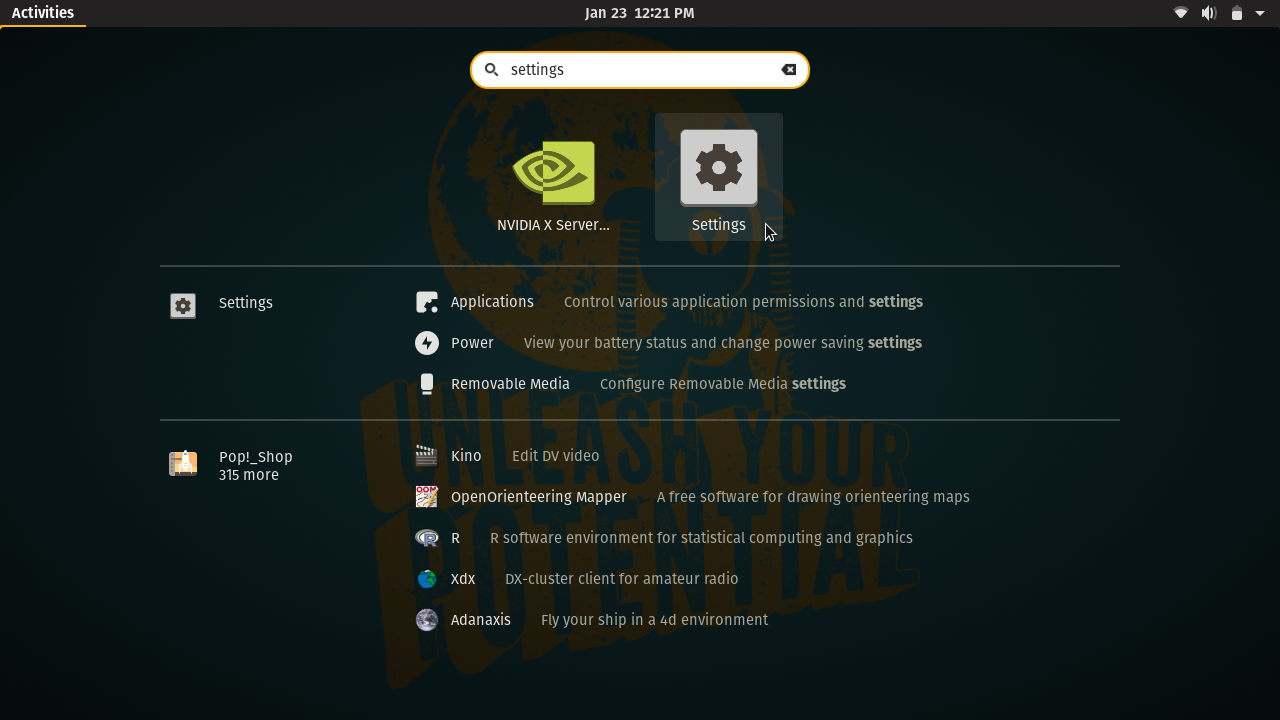 The Pop!_Shop can be used to install additional software. Just search for programs or browse for them by category, and click the Install button to add them to your computer.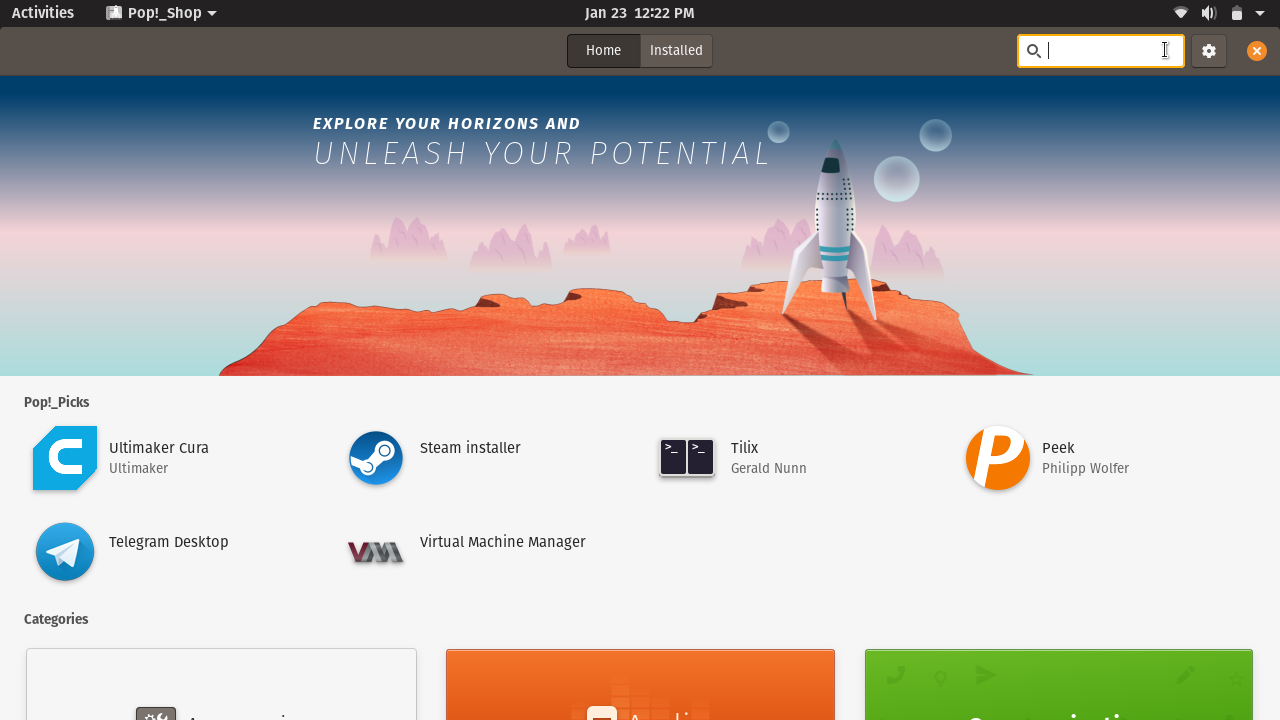 You can find options for the current window you're working in using the Menu Bar at the top of the screen.
For many applications, additional options are available in a separate menu within the application itself.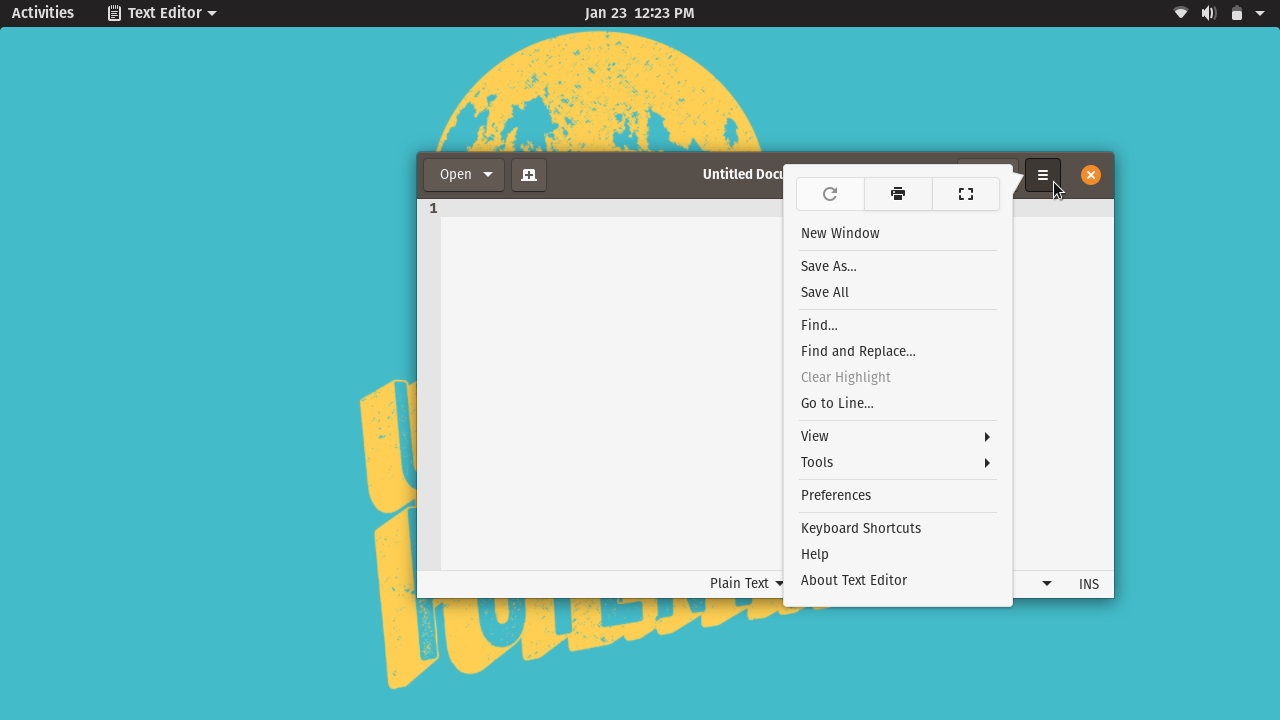 The top right menu can be used to adjust volume and screen brightness, connect to WiFi networks, and log out/restart/shut down the computer. You can open the system settings using the gear icon in this menu.